students on lawn overlooking capitol mall
Helping the campus do awesome things!
It is our privilege to serve and support you.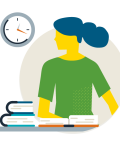 The Course Schedule is published before advising and registration begin for each semester and summer session. It lists each class being offered, its time, location, instructor (if available), and its unique number—which students must know in order to register. The course schedule also lets you know when to register and pay tuition. It is updated with the latest changes, and shows if seats are available in each class.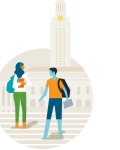 The academic calendar is the main resource for important dates and deadlines for course registration, add/drop, financial aid, withdrawing, tuition due dates, and more.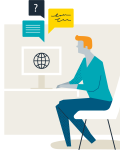 The General Information Catalog contains the full, official details of the university's policies and procedures. Students are responsible for knowing and following these rules. The General Information Catalog is where you'll find information on what to do in unusual circumstances, as well as policy details that are not included on a topic's main page or the official academic calendar.

Additional university catalogs include Undergraduate, Graduate, Law, and Medical School.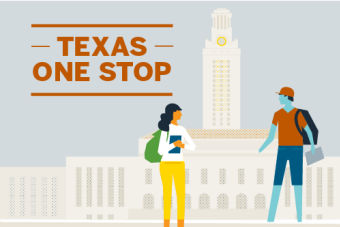 Visit the Texas One Stop for information about registration, degree planning, final exams, student records, and more! We're here to answer your questions and help guide you through the registration and degree planning process.